- ECONOMIC IMPACT -
Many economists have cut their GDP forecasts. The 2020 consensus forecast for GDP growth is currently negative and many predict a recession.
The UK Government's spending on virus measures has pushed its debt to £2tn, according to the Office for National Statistics.
Consensus forecast for world GDP growth in 2020 is -3.9%.
According to the IMF, the pandemic has cost an estimated $375bn a month globally.
Impact of Covid-19 on EQUITY INDICES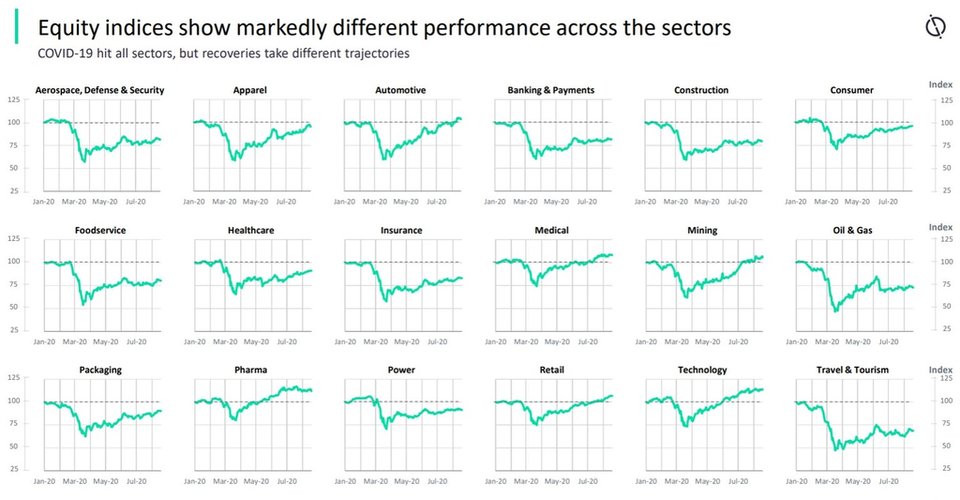 - SECTOR IMPACT: TRAVEL AND TOURISM -
Construction market impact
of IHG hotels in China have reopened, while most construction work on IHG hotels in the country has also restarted.
Spending will fall broadly in line with the decline in tourism flows. GlobalData forecasts that inbound expenditure globally will fall by 37.9% in 2020.
On 8 June, England introduced a 14-day quarantine for people arriving in the country. The move sparked a legal challenge from the industry. However, in early July, England announced that 70 countries and territories are exempt from quarantine requirements. There are some notable exclusions, most notably China, Portugal and the US.
Travel & Tourism mitigation strategies