Enhancing the guest experience with technology
Covid-19 has boosted the use of technology throughout the hotel market and will continue to support the industry as it puts the pandemic behind it. Luke Christou speaks to Danilo Mangano, general manager, Europe for SevenRooms, to find out how digital solutions can help hotels to supercharge their F&B offerings.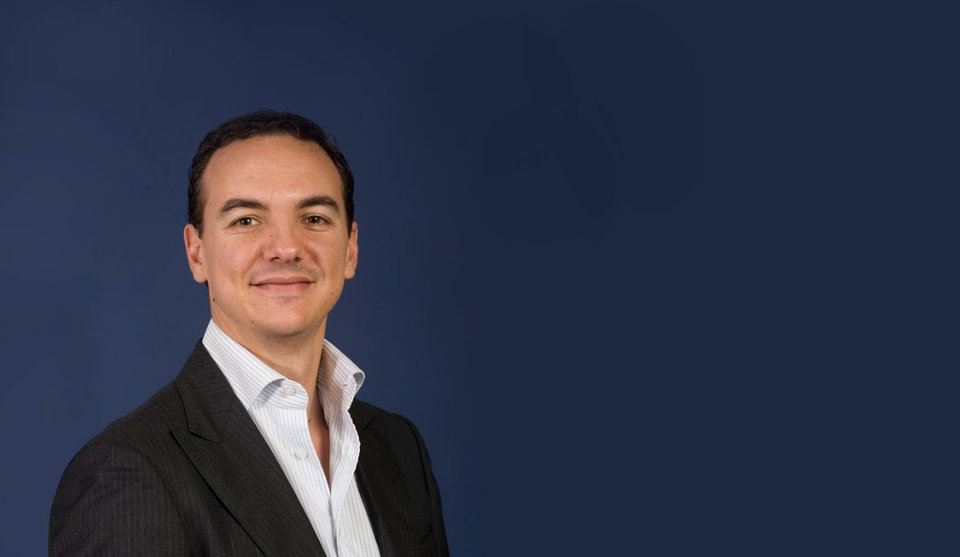 T
echnology has helped to create a safe guest experience during the pandemic and, in turn, stem the impact on an industry hit hard by lockdowns and social distancing measures. Now, as businesses begin to look beyond Covid-19, technology can continue to support hotels and their guests.
Foodservice is no longer the loss leader it once was for hotels. However, SevenRooms, an end-to-end hospitality guest engagement platform, believes there is further potential to improve the F&B experience in hotels.
With guests keen to escape and hoteliers playing catch up following a dismal 2020, how can digital solutions help to alleviate lingering fears, provide bespoke experiences, and create new revenue streams as hotels bounce back?
Luke Christou: What is SevenRooms and how can it support hoteliers?
Danilo Mangano: SevenRooms is an end-to-end guest engagement platform that works to personalise and optimise every guest touchpoint, both online and offline oron-premise and off-premise. What we offer restaurant operators is a highly intelligent front of house capability.
We start with reservations, we have a virtual waiting list feature, and we offer online ordering for pickup and delivery for hotels — something that is really relevant for in-room ordering or hotels that have swimming pools, for example.Then we offer a very powerful table management product, with a proprietary algorithm that really maximises the seating plan for each restaurant.
The objective of everything we do is to really optimise revenue for each operator. We give them the ability to maximise all of the different channels they can use to upsell what they offer at the restaurant, or simply to put their tables across a number of channels.
We also offer marketing automation capabilities using auto targeting, which is basically CRM segmentation of the guests based on their behaviour. All of these effects are fully integrated with POS systems, so operators also get spend data, and they can get that in real-time while the guest is sitting at the table. This is extremely important because they can then use that data to produce highly targeted automated marketing campaigns.
We also give them to option to collect guest satisfaction data so they can always see what guests are saying about them, either directly – we offer the ability to send out feedback emails, which stays in a closed environment – or we also aggregate reviews across public facing websites like Tripadvisor, OpenTable and so on.
Something very curious about Benidorm is that the hotel owners are people from Benidorm.
Should hotels continue to explore contactless solutions?
Some of them [hotel clients] started looking at these solutions, like in-room ordering, to really minimise the interaction between guests and staff, but quite a few realised that it can create an additional revenue stream for them for areas that were not powered by solutions like this before.
We have a client in Italy and Slovenia that implemented a contactless solution for the beach, where previously staff had to go to each individual sunbed or cabana. Now, with a contactless order solution, they can simply put a QR code for guests to scan from their mobile, browse a menu and place an order. That increases conversion and revenue for them.
In some cases, they were probably forced to look at this solution because of the pandemic, but they have also realised that this is an additional revenue stream for them, so we see this staying well after the end of social distancing.
Where else is there potential to improve hotel F&B?
For a normal restaurant before the Covid era, online ordering was probably representing 10% to 20% of revenue. During the pandemic we saw that revenue stream going up to 80% for some restaurants.
We see that this is here to stay – maybe when restaurants reopen they will not rely on 80% of their revenue coming through online ordering, but we know that what was 10%-20%, or zero for the ones that were not using it, will definitely represent an important revenue stream.
We have a number of clients with restaurants inside of their hotels that have been maximising online ordering. In London, for example, China Tang at the Dorchester Hotel is a client of ours that has been working with online ordering. They are now planning how to maintain that revenue stream when they reopen and are working with us on that.
How can technology encourage guests back to hotel restaurants, bars & social spaces?
The added advantage of being in full ownership of the data captured through the SevenRooms platform is that they can do cross-marketing.
Let's say that they get clients who have never dined at the restaurant but started ordering online. Now they can see that differentiation within the SevenRooms system, and they can create a highly-targeted campaign to say to online ordering clients: 'why don't you come and dine with us because we have reopened the restaurant?
'We know that your favourite dish is chicken masala, so why don't you come and experience a full dining evening or lunch on our premises?'.
Is it important that hotels are capturing guest data following the pandemic?
I think it's even more important now that hotels will, in many markets, have to rely on local guests when venues reopen because international travel will probably be delayed across the globe until the end of 2021.
It's really important for restaurants located in hotels to leverage that data, because there will probably be an increase in demand for staycations. Restaurants could leverage data through a platform like SevenRooms to create bespoke offers and invite their restaurant guests to book a staycation in London or elsewhere in the country.
Restaurant operators can be very creative in coming up with the right offer for the right audience. This is where the CRM segmentation that we are able to provide really helps because we can create highly bespoke campaigns that will go to a highly targeted group of people with a message that is very relevant to them, based on a number of things – spend behaviour, allergies or simply preferences – that are captured in the CRM system.
I think it's extremely relevant and important. This is a way that restaurants located in hotels can make a difference not only for the restaurant, but for the hotel itself, to really leverage data to maximise the revenue for the business.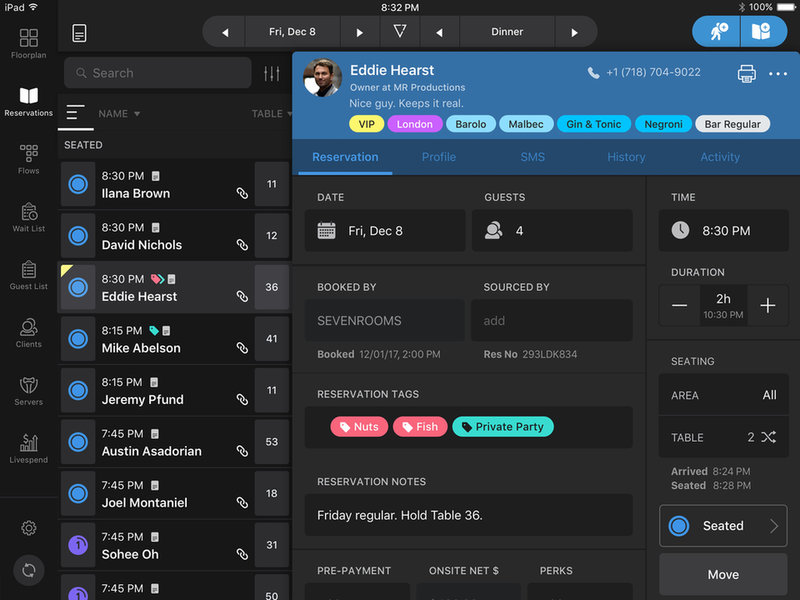 What data does SevenRooms capture, and how can this improve the guest experience?
At the time of reservation, we ask each guest to provide first name, last name, email address or phone number, dietary restrictions or any special occasions. That can be fully customised, allowing each restaurant to decide what they capture.
We have a very powerful tagging system where you can create as many tags as you want. Those tags can be manually added by the staff, some are automatically added at the time of reservation and some others get automatically added by the system based on customer behaviour.
So, you as a restaurant operator can create a rule where you say to SevenRooms: 'automatically apply a group regular tag to any guest that books with us three or more times in a month'. That is very powerful because it automatically builds a database, and we can activate marketing out of those rules.
If a person orders Barolo or Malbec X number of times, the tag gets automatically added to their profile. Maybe the restaurant runs a future event with a Barolo producer. Through marketing automation, you can create a highly bespoke campaign that will go to all the Barolo lovers or high wine spenders that you have on the database.
What should hoteliers prioritise as they recover from Covid-19?
Our advice is to always adopt the entire platform because that really gives the operator the most tools, the most features to really maximise revenue across any channel and any interaction with the clients.
I would say, given where we have been and where we are going, something that operators have to really consider more and more is online ordering and contactless solutions because it has proven to be a real revenue generator.
Main image: Danilo Mangano, General Manager, Europe for SevenRooms. All images credit: SevenRooms